THERE'S A MONKEY IN THE GRASS WITH ITS' FINGER UP ITS' A$$, TAKE IT OUT TAKE IT OUT TAKE IT OUT,
On Saturday, Obama urged the House to "stop this farce" and end the shutdown by unconditionally approving the federal budget.
"Thousands upon thousands are yearly brought into a state of real poverty by their great anxiety not to be thought of as poor." –
Robert Mallett
I hear the term de-leveraging relentlessly from the mainstream media. The storyline that the American consumer has been denying themselves and paying down debt is completely 100% false. The proliferation of this Big Lie has been spread by Wall Street and their mouthpieces in the corporate media. The purpose is to convince the ignorant masses they have deprived themselves long enough and deserve to start spending again. The propaganda being spouted by those who depend on Americans to go further into debt is relentless. The "fantastic" automaker recovery is being driven by 0% financing for seven years peddled to subprime (aka deadbeats) borrowers for mammoth SUVs and pickup trucks that get 15 mpg as gas prices surge past $4.00 a gallon. What could possibly go wrong in that scenario? Furniture merchants are offering no interest, no payment deals for four years on their product lines. Of course, the interest rate from your friends at GE Capital reverts retroactively to 29.99% at the end of four years after the average dolt forgot to save enough to pay off the balance. I'm again receiving two to three credit card offers per day in the mail. According to the Wall Street vampire squids that continue to suck the life blood from what's left of the American economy, this is a return to normalcy.
The definition of normal is: "
The usual, average, or typical state or condition".
The fallacy is calling what we've had for the last three decades of illusion –
Normal
. Nothing could be further from the truth. We've experienced abnormal psychotic behavior by the citizens of this country, aided and abetted by Wall Street and their sugar daddies at the Federal Reserve. You would have to be mad to believe the debt financed spending frenzy of the last few decades was not abnormal.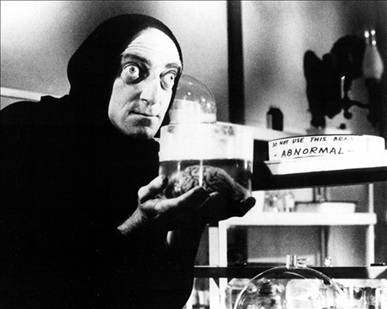 The Age of Illusion
"Illusions commend themselves to us because they save us pain and allow us to enjoy pleasure instead. We must therefore accept it without complaint when they sometimes collide with a bit of reality against which they are dashed to pieces." -
Sigmund Freud
[SIDEBAR: FREUD CALLED THE EUROPEAN JEWRY ZIONISTS THE SLOBS AND THE AMERICAN JEWRY ZIONISTS CALL THEMSELVES THE BLOB. BERNAYS, FREUD'S NEPHEW, WAS 'PUBLIC RELATIONS' WHICH GOT US WHERE WE ARE AND WHAT WE HAVE IN THE WORLD OF 'AMERICA' AND THE MONKEYS IN THE GRASS ARE INDEED WITH FINGERS UP THEIR A$$E$ IN THE DIGITAL WORLD OF INSANE 'ABNORMAL']